FOR IMMEDIATE RELEASE
Motivational Speaker, Pauleanna Reid, delivers keynote speech at Black Pearls Community Services Inc. luncheon.
TORONTO, ON (Sept. 29, 2012)—Keynote speaker, Pauleanna Reid, candidly shares her success story and life lessons to the recipients of the Black Pearls Community Services Inc. scholarship awards.
Reid spoke about the values that she shares with Black Pearls, saying: "We all have a story and have learned life lessons that will help benefit younger generations. We [both] value the importance of female empowerment and […] continue to prove that there is power in unity.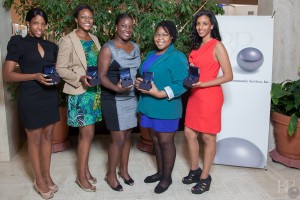 "Inarguably though, the commemoration highlight was in the inspired words of the keynote address delivered by writer and motivational speaker, Pauleanna Reid.  Her examples of perseverance and determination to dispel opposition by relentlessly pursuing her dreams reinforced her closing statement that "hard work does pay" and fueled the torch of hope being passed on to the event's honoured guests." Danielle Taylor
About Pauleanna Reid
Pauleanna Reid is a nationally published journalist, motivational speaker, celebrity fashion stylist and mentor. Through a whirlwind of inspirational lectures, round table discussions and media appearances, she positively influences, challenges and reconnects youth with their passions while providing the necessary tools to prioritize and execute. Pauleanna uses incredible wit and candour to target young women and help them shape and create the world that they have always desired. Having overcome her own personal and professional obstacles, her powerful story-telling encourages this generation to face their challenges and conquer them.
Media contact: Sandra Gabriel | 1-888-336-3763 x: 47 | [email protected]